Skilled Nursing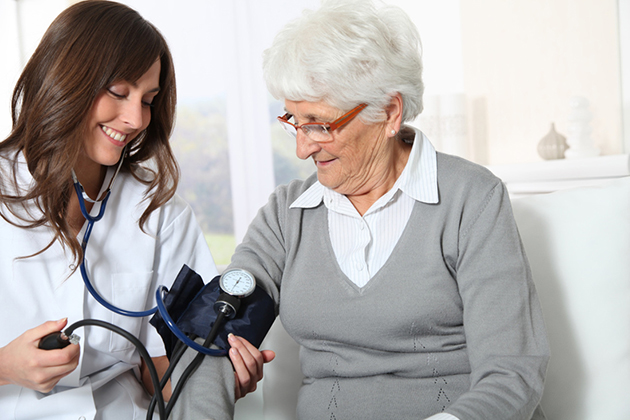 Our nurses are dedicated to providing quality and compassionate home care services. Registered Nurses act as case managers to coordinate the plan of treatment with the entire Corpore Sano team as well as with the patient's physician. Skilled nursing services are provided in accordance with the physician's plan of treatment, including but are not limited to:
Comprehensive physical assessment
Personalized treatment plans
Wound care
Dressing changes
V.A.C. certified nurses
Medication management
Patient and family education
Home health aide supervision
Bowel and bladder management
Catheter insertion and care
Blood draws for lab work
Injections
I.V. therapy
Diabetes management
Pain management
Chronic disease management
Resource development
Mental health nursing
Physical Therapy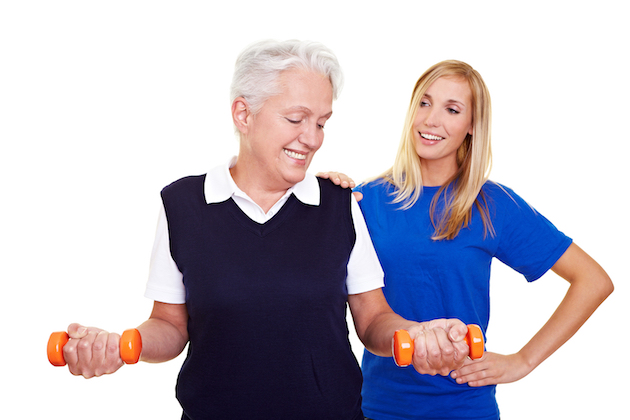 Our highly trained, compassionate and patient physical therapists provide evaluation and treatment for patients with various neurological, muscular or bone disorders that limit functional mobility. Upon evaluation, our physical therapist will test a patient's range of motion, strength, balance, coordination, transfers, and walking along with safety and fall risk. A personalized treatment plan will them be developed and goal will be set with each patient to help them achieve the highest level of functional mobility and safety in the home. Physical therapy treatment plans are created in conjunction and in accordance with the patient's physician. If needed, our physical therapists will coordinate medical equipment need.
Our physical therapists utilize a variety of treatment techniques, including:
Evaluation of therapy needs
Exercise programs for strength, endurance, coordination, and balance
Transfer and gait training, including how to use a walker, cane or prosthesis
Recommendations for assistive devices and home modifications to improve safety
Assistance with obtaining special equipment
Techniques to minimize pain
Muscle re-education, electrical stimulation, and ultrasound treatment
Safety instruction
Fall prevention
Family or caregiver training to reinforce and enhance treatment benefits
Learn more about our Specialties.
Occupational Therapy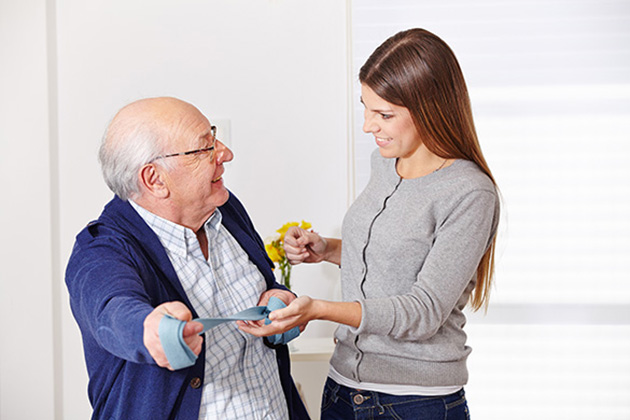 Our skilled occupational therapists address physical issues that prevent people from performing activities of daily living (ADLs) such as dressing, grooming and bathing. Occupational therapists provide treatments to enhance safety and functional mobility that may be lost or impaired as a result of a disease, injury or following surgery. Treatment plans are created in accordance with the patients physician.
Our personalized treatment plans include:
Evaluation of and fitting for adaptive equipment
Instruction in conserving energy, simplifying work and joint protection
Custom orthotic fabrication for hands and arms
Perceptual motor training
Strengthening, range of motion and coordination exercises
Adaptive training for successful completion of daily living activities
Training for the family or caregiver to reinforce and enhance the benefits of treatment
Learn more about our Specialties.
Speech Therapy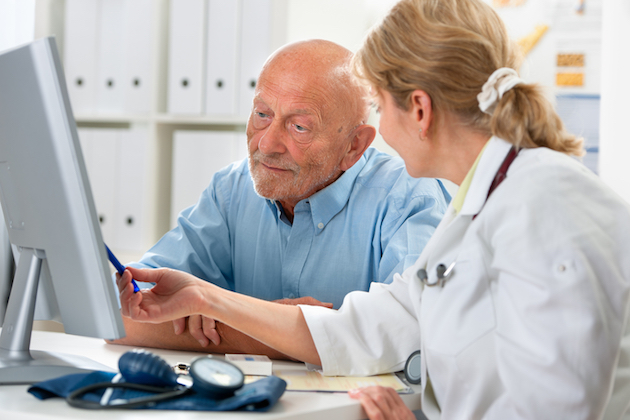 Our certified speech therapists are an integral part of the rehabilitation team. Speech therapists assist with restoration of language skills, ability to swallow, and hearing or memory problems. They also teach other providers and family members how to help patients develop communication skills.
Personalized treatment plans are created in accordance with the physician's plan of treatment and can include but not be limited the following:
Speech characteristics
Auditory comprehension
Oral expression
Swallowing
Reading comprehension
Written expression
Problem solving and memory
Learn more about our Specialties.
Home Health Aide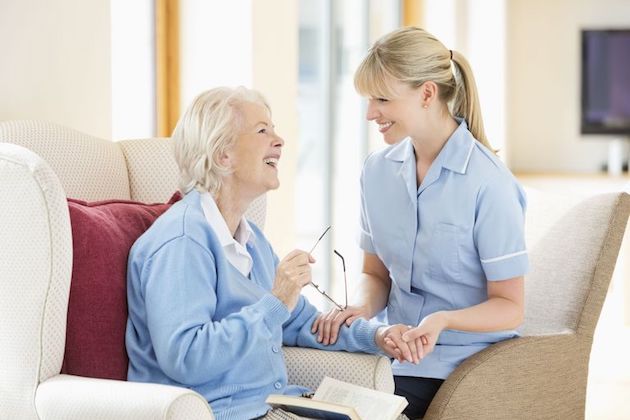 Our compassionate and dedicated home health aides are certified and operate under the supervision of a Registered Nurse. The home health aide provides the following services.
Assists with activities of daily living
Monitoring of vital signs
Personal care services such as bathing, dressing, and grooming
Assists with prescribed exercise programs
Simple dressing changes
Light housekeeping
Meal preparation
Dietitian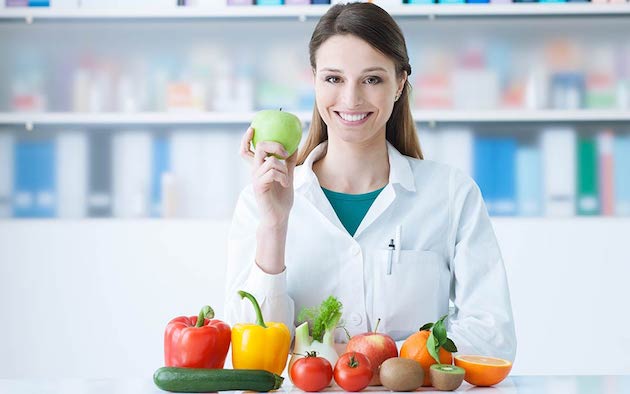 Our dietitians provide nutritional counseling and education to patients and caregivers. Dietitians assess the nutritional status and needs of the patient and provide education based on a prescribed diet by the physician. Dietitian services provided by a qualified Registered Dietitian and under the supervision of a clinical supervisor include but are not limited to:
Nutrition assessment, recommendations and counseling to treat a specific illness or condition such as diabetes, congestive heart failure, cancer, wound healing, and malnutrition
Patient & Family Education
Diet counseling
Phone consultations with the patient and family members
The most up-to-date specialty diets such as low fat, low salt and diabetic
Consultations on Enteral and supplemental feedings
Staff training and support
Medical Social Worker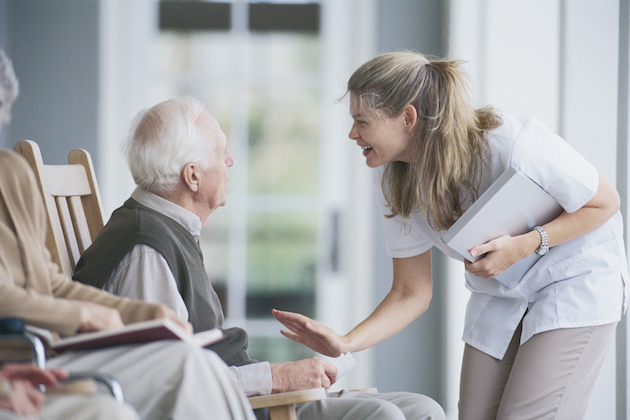 Our caring and compassionate social workers play and integral role in the patient care. Our social workers assist the patient as their family by assisting the patient and family to make a healthy emotional and social adjustment to illness or disability through counseling, education, resource development, and support. They also address financial issues the patient may be experiencing. Services provided by qualified medical social workers include but are not limited to:
Liaison with other members of the health care team
Advocacy with community agencies
Information and referral to programs such as Meals on Wheels, the Alzheimer's Association and many other organizations
Patient and family counseling and crisis interventions
Application for financial assistance
Assistance with long-term planning and alternative living arrangements
Placement counseling if needed
Helping eligible patients obtain prescription assistance
Company Info
Corpore Sano Home Health & Hospice
39475 Ann Arbor Rd
Plymouth, MI 48170
Phone: 734.454.3488
Fax: 734.454.3599
Email: info@corporesanohhc.com